Our Mission
At Paramount Financial Advisors, LLC, we help you choose the right path and navigate your financial future.
Paramount Financial Advisors, LLC serves Fort Myers, Florida and surrounding communities. Our mission is to provide the families and businesses we serve with innovative financial strategies, solutions and planning that result in financial clarity, security and overall financial health. Making strong commitments to our clients and building lifelong relationships are tenets of success at Paramount Financial Advisors, LLC.
Paramount Financial Advisors, LLC provides investors custom-tailored strategies to meet short- and long-term needs. Our goal at Paramount Financial Advisors, LLC is to help our clients realize their financial dreams by offering creative solutions through an open and transparent process utilizing innovative solutions to achieve financial independence.
We empower you to navigate today's complex financial world. We customize a plan to fit your individual and family needs, as well as the needs of your small or large business.
Take your first step on the road to retirement.
The Color of Money Risk Analysis assesses your financial picture and provides a roadmap to your overall risk preferences. The output will be a proprietary Color of Money score.
Workshops
Retirement is different today than it has been for previous generations – it is a great time for you to get a second opinion on your retirement to help address common retirement planning concerns. At our educational workshops, you will receive answers to these questions and others to help you learn how to prepare for a steady retirement in a changing world.
COMRA
The Color of Money Risk Analysis was designed to help you better understand how your long-term goals should impact the financial decisions you make today. You can get your Color of Money Score by answering 11 simple questions. It's the first step toward evaluating your finances using the most important criteria of all – your goals!
Services
Our firm takes pride in providing comprehensive retirement strategy services to our clients. We review our clients' wills, estate plans/trusts, taxes and insurance. Our comprehensive services integrate all aspects of our clients' financial picture in a coordinated effort to provide for financial clarity and multi-generational wealth.
Meet Richard Lange & Linda Lange
Richard Lange
President & Founder
Dick founded Paramount Financial Advisors to serve a select group of families to help them build and maintain the retirement they have worked so hard for and deserve. With 45 years of business experience with Fortune 500 corporations as well as running his own company, he has demonstrated his ability to help individuals and organizations set and achieve goals.

After working a full career, like many retirees Dick and his wife Linda moved to Florida. They personally experienced all of the emotional and financial challenges related to transitioning from work to retirement.
Mr. Lange founded Paramount Financial Advisors because as a baby boomer himself, he knows 10,000 people retire each day. They need practical advice, real answers and professional help when shifting from work to retirement. Avoiding the subject entirely won't allow most people to have a successful, fulfilling retirement. The Paramount team is dedicated to complete retirement success. Collectively we have helped thousands of people create and implement their financial goals and lifetime dreams.
Dick is a member of the National Ethics Bureau, an organization that specifically oversees the business practices of financial advisors. He is a past board member of The CEO Council of Tampa Bay. He received his B.S. degree in economics from Indiana State University and attended the Kellogg Business School at Northwestern University. Dick is the past volunteer Marketing Director for SCORE in Naples, Florida. Mr. Lange grew up in Beech Grove, Indiana, where he learned the value of hard work, honesty and integrity from his father, who worked for the US Navy and his mother who worked for the pastor of their church.
---
---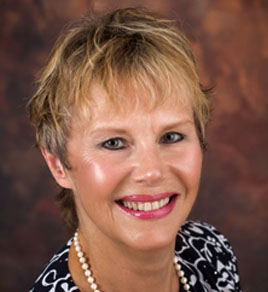 Linda Lange
Director of Operations
Assuring our guests' absolute satisfaction throughout our formal process is Linda's mission. Paramount clients have come to appreciate our "Director of First Impressions." Linda, affectionately referred to as "The Bride" by her husband Dick, believes a good deed given to others without expecting anything in return is time well spent. Our clients look forward to a long-term relationship with us, and that is attributable to Linda's dedication and attention to detail.

Her concept and commitment to the successful service business model benefits everyone she serves. Linda's background in operational and managerial positions at RR Donnelley Business Services Division in Chicago and later as the Operations Manager for Donnelley Financial in Philadelphia make her uniquely qualified to oversee the day to day operations of Paramount Financial Advisors.
Linda explains, "I believe that every present and future client will have an exceptional client service experience with our firm."
She understands the need to provide consistent compassionate care for others and as a recent breast cancer survivor; her philosophy is to "Pay it Forward." She volunteers her time and talent to raise money for Golisano Children's Hospital, Barbara's Friends and Susan G. Komen Foundations.
Linda is also active in her community, serves on several committees and plays an important leadership role in their neighborhood. She was born in Oklahoma and raised in the Ft. Worth – Dallas area. Linda and Dick live in Ft. Myers. Dick always says, "You can take the Girl out of Texas, but you can't take Texas out of the Girl."
---
Strategic Alliances
Through our strategic alliance with Case Central, LLC, a team of CERTIFIED FINANCIAL PLANNERS™ (CFPs®), they utilize a suite of cutting-edge software reports to clearly communicate complex financial concepts and provide unique insight into your current financial situation. These proprietary reports cover a wide range of critical retirement topics such as income planning, risk analysis, and Social Security optimization.
When needed, Case Central will partner with certified public accountants (CPAs) and Chartered Financial Analysts® (CFAs) to provide you with a wealth of industry experience and financial perspective.
As you prepare for retirement, you will be faced with many important financial decisions, and the consequences of those decisions can have a significant impact on your financial future. Our partnership with Case Central helps ensure you have the support, tools and resources you need to make an informed decision about your retirement and craft the solution that is best for you.
Richard Lange does not provide tax and/or legal advice, but will work with your attorney or independent tax or legal advisor. Richard Lange is not affiliated with or endorsed by the Social Security Administration or any government agency.
Your Generational Vault
Keep your financial information safe and secure. Never again worry about forgetting where you put your trusts, wills, powers of attorney, insurance policy, investments and other critical documents because they can now all be kept in one place … that is easily accessible!
Our Services
Retirement Strategies
Tax Planning
Income Planning
Social Security
Life Insurance
Medicare
Insurance Solutions
Empowering Women
Legacy Planning
Retirement Workshops
Call Linda Lange at 239-789-1091 or the office 239-275-2193 to register for any of these workshops:


There are no upcoming events at this time.
Please check back again soon.
Donations
As both a valued & honored client of
Paramount Financial Advisors
To thank you for becoming a client,
we are pleased to donate $50 in your name to any of the charities listed below.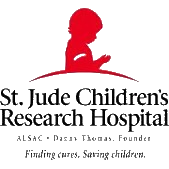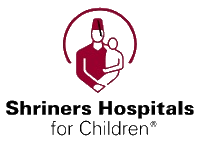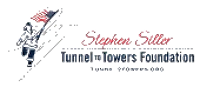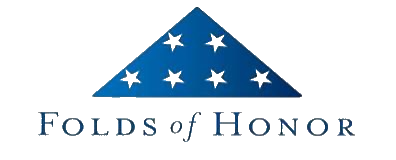 Video Library
Growth Plus Annuity Overview
This brief video explains the basics of the Strategic
Growth Plus Annuity
Growth Plus Annuity Overview
This brief video explains the basics of the Strategic
Growth Plus Annuity
Contact Us Today
Please use the form below to contact us. We look forward to working with you and will get back to you as soon as possible.